die tinte leuchtet
« previous entry |
Jan. 21st, 2020 | 05:23 pm
location: berlin
mood: okay
music: joy division - she's lost control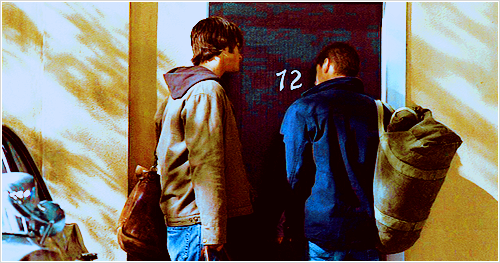 FRIENDS ONLY.




la musica.
The Strokes. Joy Division. Arcangelo Corelli. The Beatles. Interpol. The Arcade Fire. The Coral. The Smiths. Franz Ferdinand. Patrick Wolf. Giacomo Puccini. Lightspeed Champion. Harry Gregson-Williams. Belle and Sebastian. The Libertines. Alex Turner. Mike Skinner. Jules Massenet.

il calcio.
VfL Osnabrück. AS Roma. Hertha BSC. FC Barcelona. U.C. Sampdoria .
Marko Pantelić. Daniele De Rossi. Angelo Barletta. Thierry Henry. Lionel Messi. Bojan Krkic. Zinedine Zidane. Zdravko Kuzmanović. Gojko Kačar. Francesco Totti. Patrick Ebert. Miroslav Klose. Steven Gerrard. Ivan Klasnić. Jurica Vranješ. David Beckham. Frank Baumann. Thomas Reichenberger. Antonio Cassano.

i libri.
Fear and Loathing in Las Vegas. Revolutionary Road. Gone With the Wind. Peter Pan. Der Herr der Diebe. The Picture of Dorian Gray. On the Road. 1984. Russendisko. Alice in Wonderland. The Immoralist. Catcher in the Rye. Brideshead Revisited. The Virgin Suicides. Summer Crossing. Der Vorleser.

tivu/film.
30 Rock. Supernatural. The Simpsons. Doctor Who. Law and Order - SVU. Alarm für Cobra 11. Friday Night Lights. How I Met Your Mother. Merlin. Gossip Girl. Romanzo Criminale. Marie Antoinette. The Godfather. Le Fabuleux Destin de Amélie Poulin. Gone With the Wind. Mio Fratello è Figlio Unico. Batman - The Dark Knight.

etc.
Rome. New York. United States. German/American. <3 Jon Stewart. Student. Berlin. Marie Antoinette. Traveling. Summer. Marc Jacobs. Oscar Wilde. Friedrichshain. Italy. Brandenburg. Wladimir Kaminer. Michael Corleone. Auswärtsfahrten.

avversione.
Chelsea FC. Norddeutschland.




Comment to be added.

Comments {1}